As this announcement from the tech giant spreads around it is causing fluctuations and surges in real estate pricing. Prices in LIC & Astoria have stopped falling and started rising on the Queens waterfront. Other neighborhoods east from the new Amazon office as far as Forest Hills, Richmond Hill & even Jamaica are being advertised for their proximity to the forthcoming campus. Multiple sources such as StreetEasy showcased the change in recent blog posts. [report link]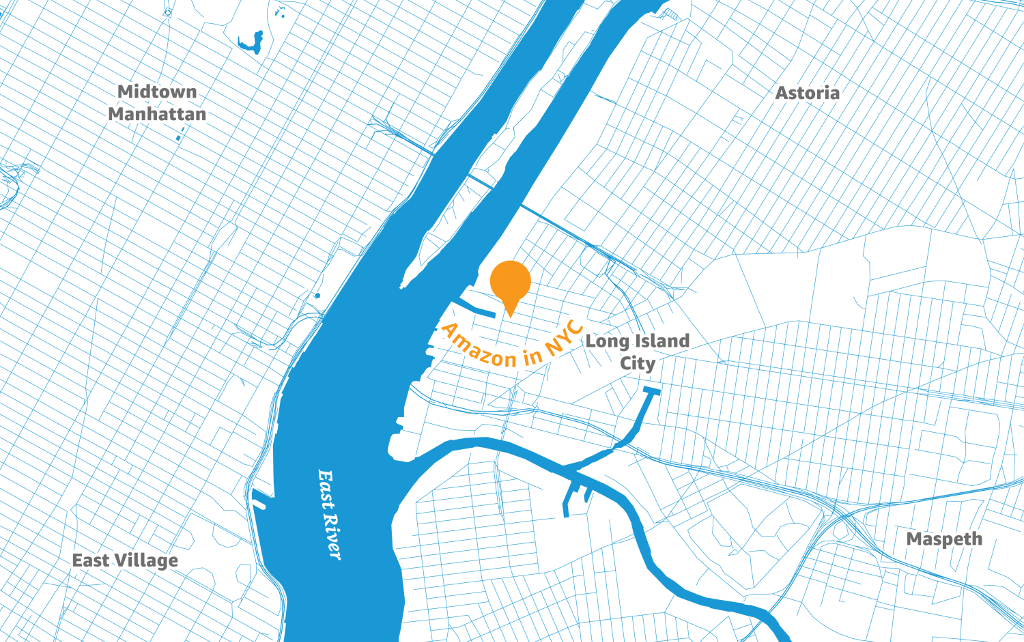 The Amazon HQ2 hype goes well beyond the borders of Queens and Manhattan. Surrounding Brooklyn areas such as Williamsburg and Bedford-Stuyvesant are going to see similar surges in upcoming listings of condo sales and rentals. Long Island City listings are showing the most drastic price changes since November 2018. It was a night-and-day change. In October there was a 13 percent of slash in prices. The best solution for housing needs would be more inventory. Fasttrack existing projects along the LIC and Greenpoint waterfront and if necessary rezone the waste-of-space warehouses and industrial buildings between the river and Court Square to allow for more high-density residential and mixed use developments. In the coming years prices across all surrounding areas will be affected due to this new office launch. Are you wondering what your property is worth currently? Use the property vaulation tool. We do expect other big tech giants to jump in on the wave also. The rate of new tech start-ups out of NYC could also be affected in the coming future.
Posted on: Dec. 18, 2018, 11:50 p.m. UTC

Share on facebook.
Back to blog posts.